About Greenleaf Pharmacies
Greenleaf Pharmacies are focused on delivering quality health care experiences, exceptional customer service, and a huge range of pharmacy products for our local communities. Our knowledge of scripts and our ability to go above and beyond to fill any script order is something we take pride in. Visit one of our stores to experience the Greenleaf difference today!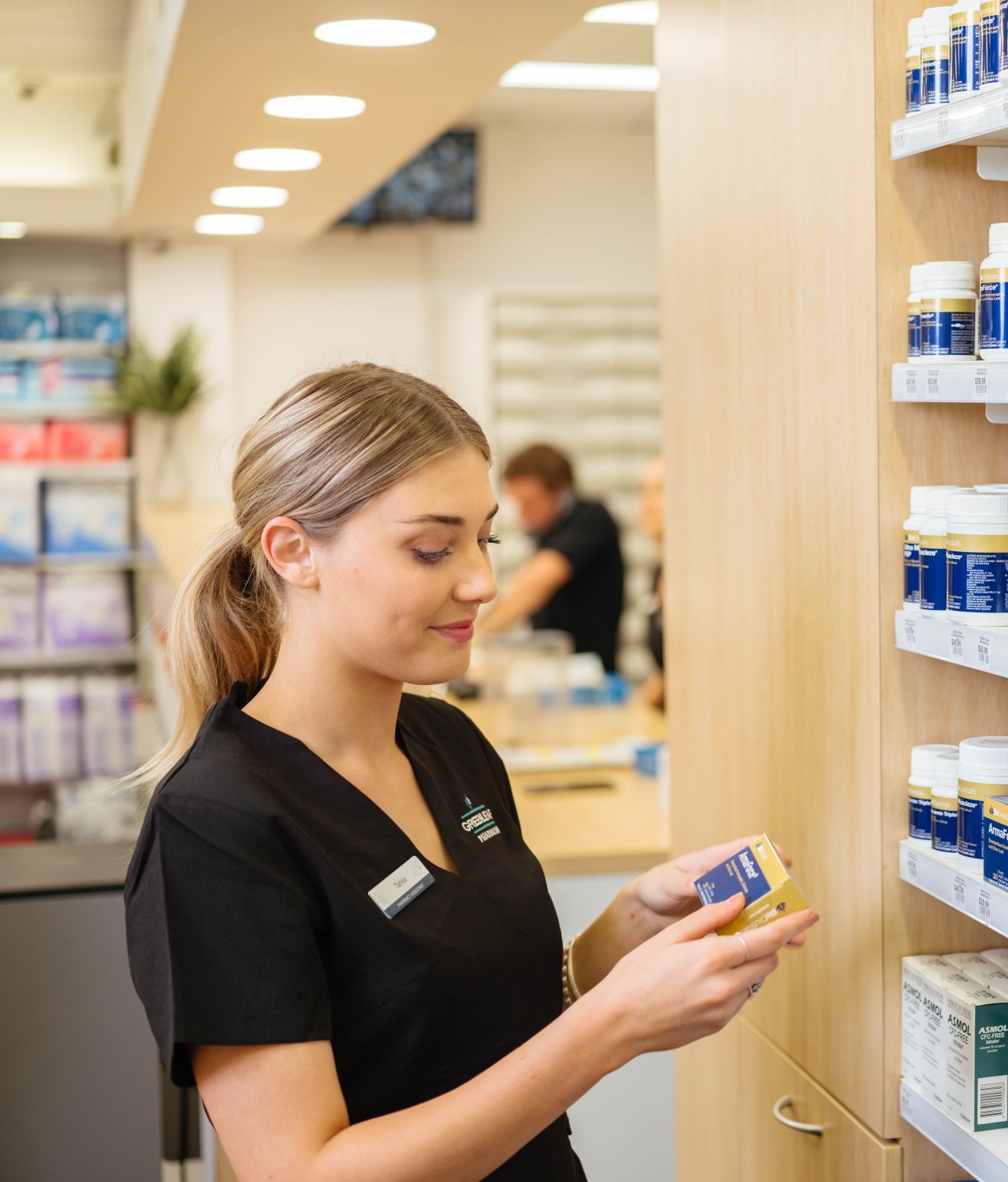 What makes our pharmacies great
Personalised customer service and experience
We are dedicated to delivering personalised, expert advice for all customers who walk through our doors. From scripts, vitamins, medicines and gifts our service goes above and beyond.
Knowledgeable pharmacists with script expertise
All our Greenleaf Pharmacists take pride in being your first point of call for all your prescription needs. With over 5 years worth of university education and hundreds of hours of experience in the pharmaceutical industry, your Greenleaf Pharmacist is your prescription expert. 
Our incredible gift range
Our unique and extensive gift range is something you won't find in any normal pharmacy. Our incredible gift department works endlessly to ensure you will be able to find the perfect gift for yourself, or anyone in your family. 
Connection to our communities
Being locally owned and operated, Greenleaf Pharmacies are a part of your community. Many of our staff members are former customers who grew up shopping in our stores with their families. We also are privileged to help sponsor many local schools, businesses and sporting clubs.
Get rewarded each time you shop
With our fully cardless rewards program you'll earn $1 for every $15 you spend with us in store. Redeem anytime and earn at any Greenleaf location. We truly reward customer loyalty.
Our staff are responsible for the Greenleaf experience our customers know and love. Make sure to introduce yourself to your local Greenleaf team.